Good swimwear is of course important at the Bulli Summer Festival. When you have finished your swim in the Auesee, you naturally also want to impress with fashion on land. We have something for you: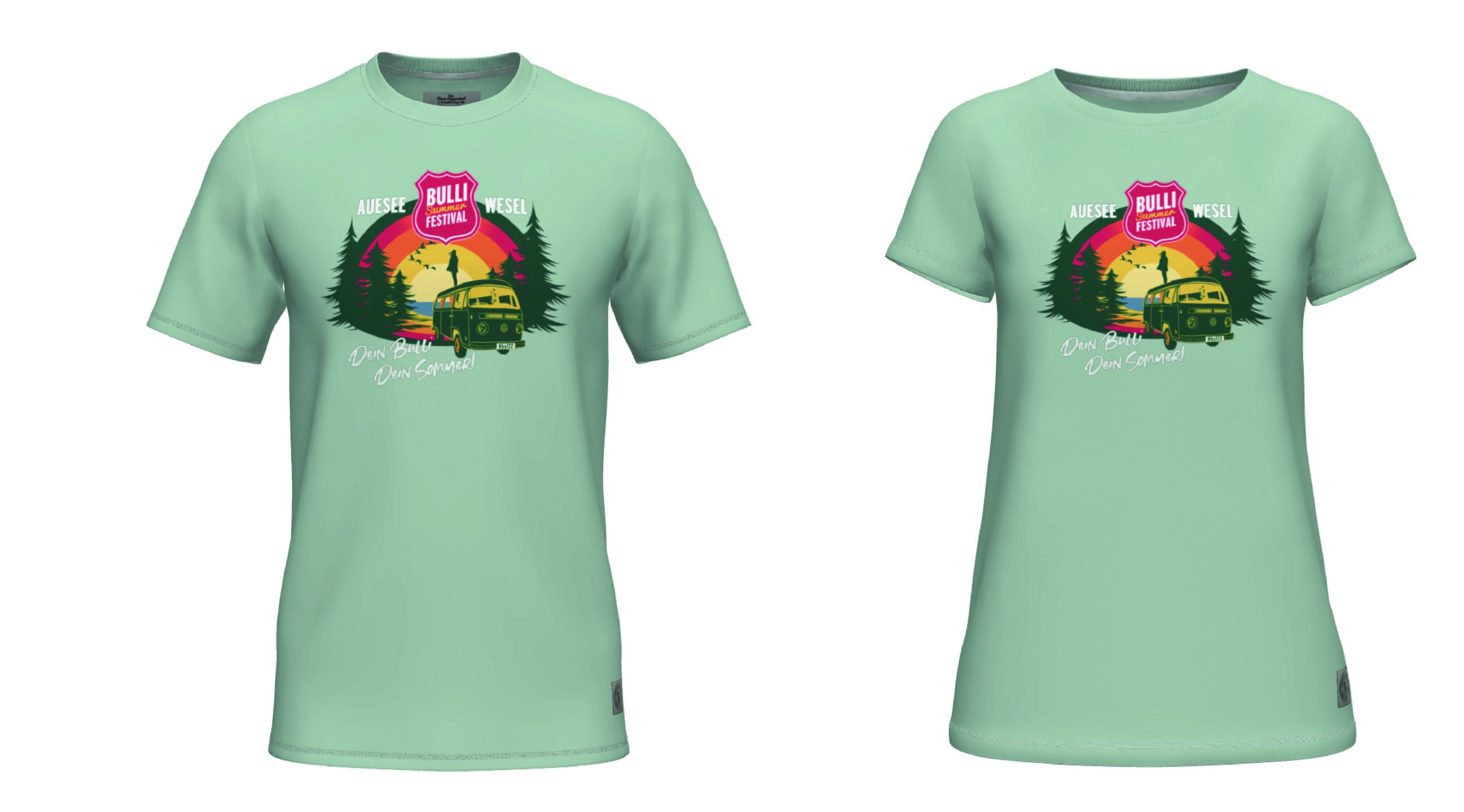 The new event shirt was designed by the Van One Classic Cars team. The innovative brand has been part of the Bulli Summer Festivals right from the start. Incidentally, the design is approved in the official licensing department of the VW Group in Hanover. By the way, the color "Fern Green" is THE fashion color of this summer.
The shirt is produced in Turkey to keep transport distances short and to ensure high production standards. The good piece is of course 100% cotton and it can only be bought exclusively at the Bulli Summer Festival. The price is €29,90 and is calculated absolutely fairly.
There's a style for strong boys and one for smart girls, look forward to it! But if you don't want to wait and want to drive to the Bulli Summer Festival dressed in proper style, we recommend the latest collection from Van One Classic Cars: Van One Classic Cars
You're guaranteed to find what you're looking for there.