Do you have a special story to tell about your Bulli? You think your
Bulli is worth a trophy? Then you should be part of our Show & Shine competitions!
So that our jury can get an impression, apply at: herbie@bullisummerfestival.de with a photo and the story for one of ours Cup categories:
– most beautiful T6-T1
– most individual vehicle
– most beautiful LT
- best expansion
– most beautiful California
– best original condition
– best Bulli tattoo
– Jury special cup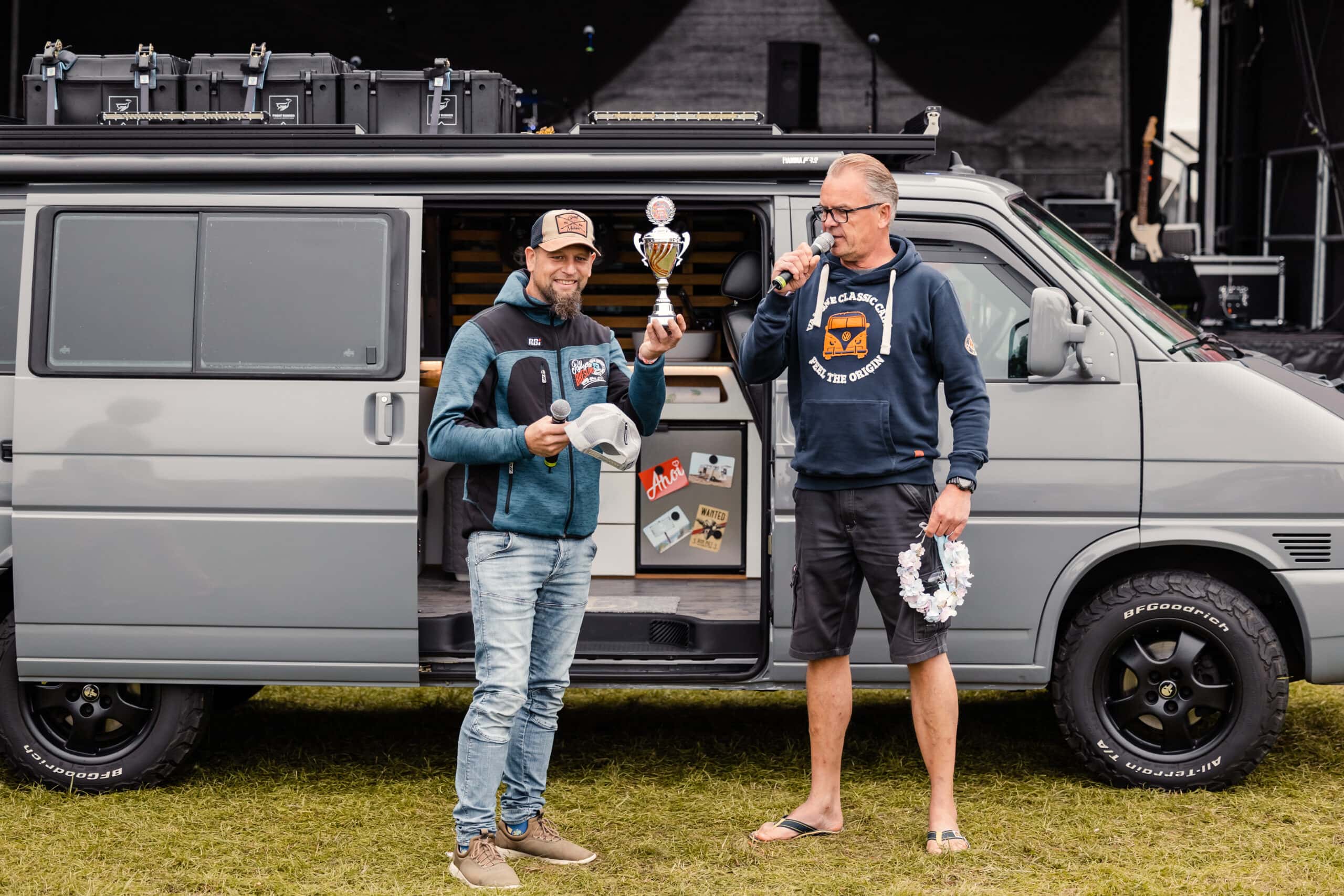 We are already looking forward to your submissions and much more to you and your Bullis on
Auesee near Wesel!