So dear ones, thanks to the city administration and the Wesels regulatory office, we were able to expand our sector B in our summer camp.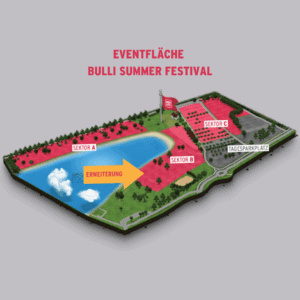 This means that tomorrow (Sunday, March 19.3th) at 14:00 p.m., another small ticket contingent will be activated for our sector B! So please let your friends know so that if you don't have a ticket yet, they have the chance to get one of the last tickets now.
For those who cannot get a ticket, you are welcome to visit us as a day visitor or look for other accommodation options in the area.
We can hardly wait to laugh, dance, marvel at Bullis and simply have great people around with you at the Bulli Summer Festival